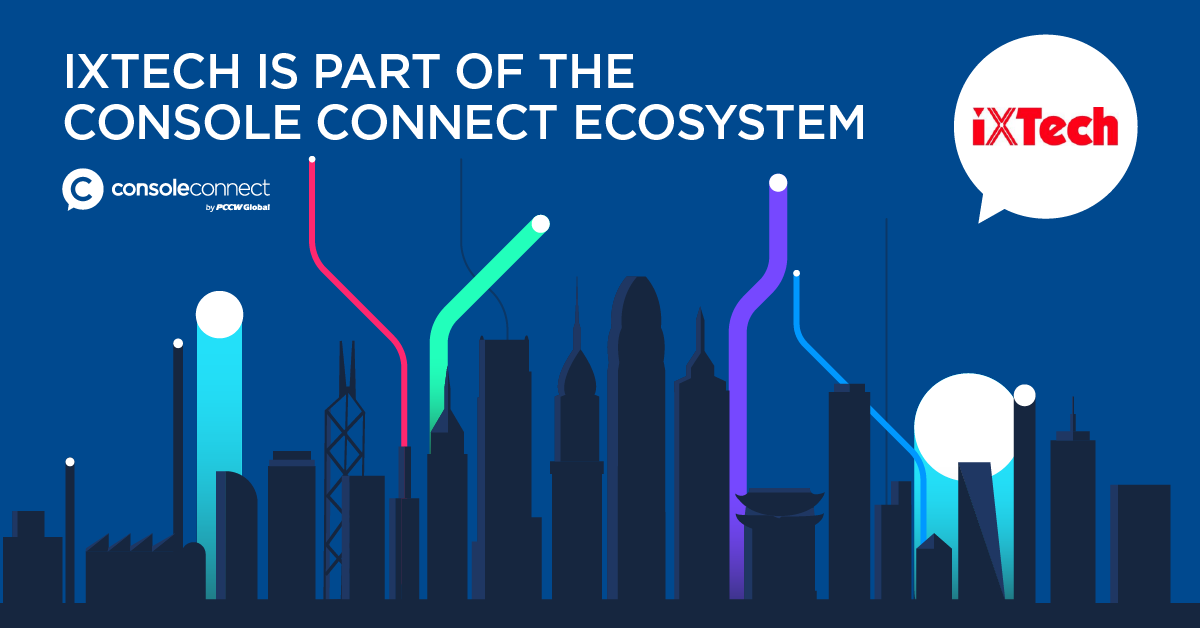 We are pleased to welcome IXTech to the Console Connect partner ecosystem.
IXTech customers can now use the Console Connect platform to self-provision private, direct and on-demand connections from IXTech's data centre in Hong Kong to any of our 350+ Console Connect-enabled data centres worldwide. They can also connect to all major clouds, including Alibaba, AWS, Azure, Google, IBM, Oracle and others, as well as SaaS, IXs and other businesses partners around the world in a couple of clicks.
IXTech specialises in data centre, cloud, communications and managed network solutions for enterprise customers in the Asia Pacific region.
The partnership enables IXTech's enterprise customers to provision virtual circuits across the Console Connect network to access key markets in Asia Pacific, the US and the rest of the world.