enterprises today are choosing multiple cloud providers for different applications and use cases
But a multi-cloud strategy can introduce more network complexity and increasingly requires the transfer of data between multiple clouds across multiple geographies. Cloud providers do not generally provide interconnecting networks – and this can create issues for even the most seasoned network professional, as well as impact your bottom line with additional equipment and bandwidth requirements. All this just to make your different services talk to one another.
Console Connect CloudRouter® is a multi-cloud interconnection service that simplifies inter-cloud connectivity, providing private Layer 3 connections between cloud providers and, by extension, cloud-based applications without the need for additional hardware. It also removes the need to route traffic back to an on-premise environment, avoiding associated latency and performance issues.
Learn more about CloudRouter®
Predictable, scalable performance for intercloud connection
Built on our leading global IP network, CloudRouter provides you with high performance, private data transfer between all leading hyperscale cloud providers across multiple global regions, without the need for physical infrastructure or a Console Connect port.
Without the expense of additional racks and routers, you can now spin up Layer 3 private connections between leading public cloud, IaaS, and SaaS providers, as well as any other business partners on the Console Connect SDI platform.
Find out more about Cloudrouter®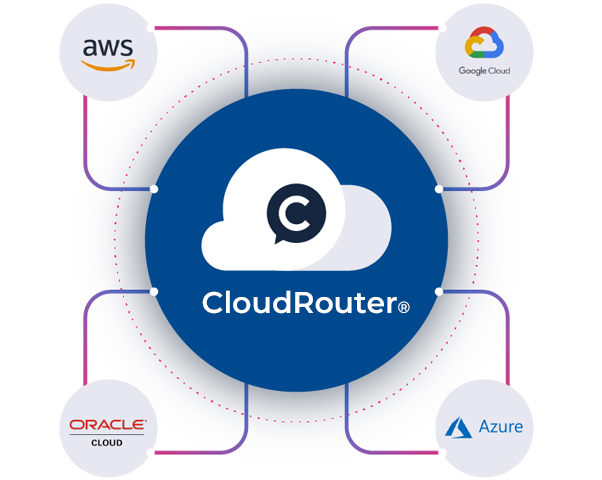 Let's talk about how
Console Connect

can work for your business