Connect data centres, partners and clouds
on-demand

with Software Defined Interconnection® and

Console Connect

.
Self-provision Console Connect services anywhere across one of the world's highest performing networks and manage and monitor them in real-time. Spin up high speed connections between data centres, business-critical apps and partners in seconds.
Why choose the Console Connect platform?
Connect to more things, faster
Connect data centres, businesses and apps on-demand. Directly connect to the world's leading clouds, including AWS, Microsoft Azure, Google, Tencent, IBM Cloud, Alicloud and more. Get one-click private access to Internet Exchanges, as well as IoT and SaaS partners.
Reach further across the globe
Reliability and performance you can count on
At the core of Console Connect is the continuity and security of PCCW Global's fibre and IP network. The same uncontended, end-to-end network that is trusted by multinationals and service providers across the world.
Connectivity as agile as your business
Take the pain out of network provisioning and management with self-service, on-demand connections. Access and manage Console Connect through our simple, powerful web application or API.
Trusted by multinationals and global carriers:
You can

rely on the PCCW Global Network
As your data and applications move to the cloud, you need to know that you have connectivity that you can trust. By owning and managing one of the most diverse fibre networks in the world, PCCW Global operates a leading global IP network. What does that mean for your business?
With an extensive and resilient network infrastructure across the Americas, Europe, Africa, the Middle East and Asia-Pacific, we currently meet the international connectivity needs of enterprise and wholesale users in most cities around the world.
Owning the underlying network enables the Console Connect platform to deliver uncontended service across its fabric with assured quality of service and the ability to scale and flex high-speed connectivity on-demand.
When it comes to mission critical apps you need to be directly connected. PCCW Global's private MPLS network isolates traffic from the public internet and delivers stringent privacy and security policies required by today's businesses.
SOFTWARE-DEFINED NETWORKING FOR
Enterprises need to connect not just site-to-site and site-to-cloud but also cloud-to-cloud. With Console Connect, dedicated connectivity is available on-demand, delivering automated provisioning and routing, as well as removing the complexity of configuration. This means network professionals can focus on their core business instead of managing the network.
For Enterprise
THE NETWORK'S NETWORK FOR
We know that as a service provider, your technical and commercial requirements are unique. That's why Console Connect now includes an industry first Wholesale NNI solution as part of our Software Defined Interconnection® platform. Automate your international network, extend your global reach and pay only for what you use.
For carriers
Connect to the cloud… fast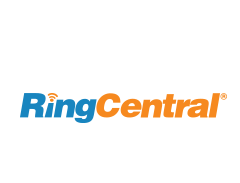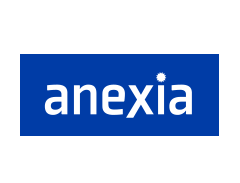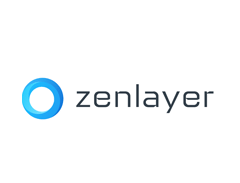 ONE ACCESS PORT + MULTIPLE CONNECTIONS
See how your single Console Connect Access Port provides high speed, private, on-demand access to multiple connections
Access to our pricing calculator for ports and virtual connections
See which clouds, SaaS and businesses are in our Community
Connect and collaborate with partners and customers
Register your company for self-service, on-demand private connectivity