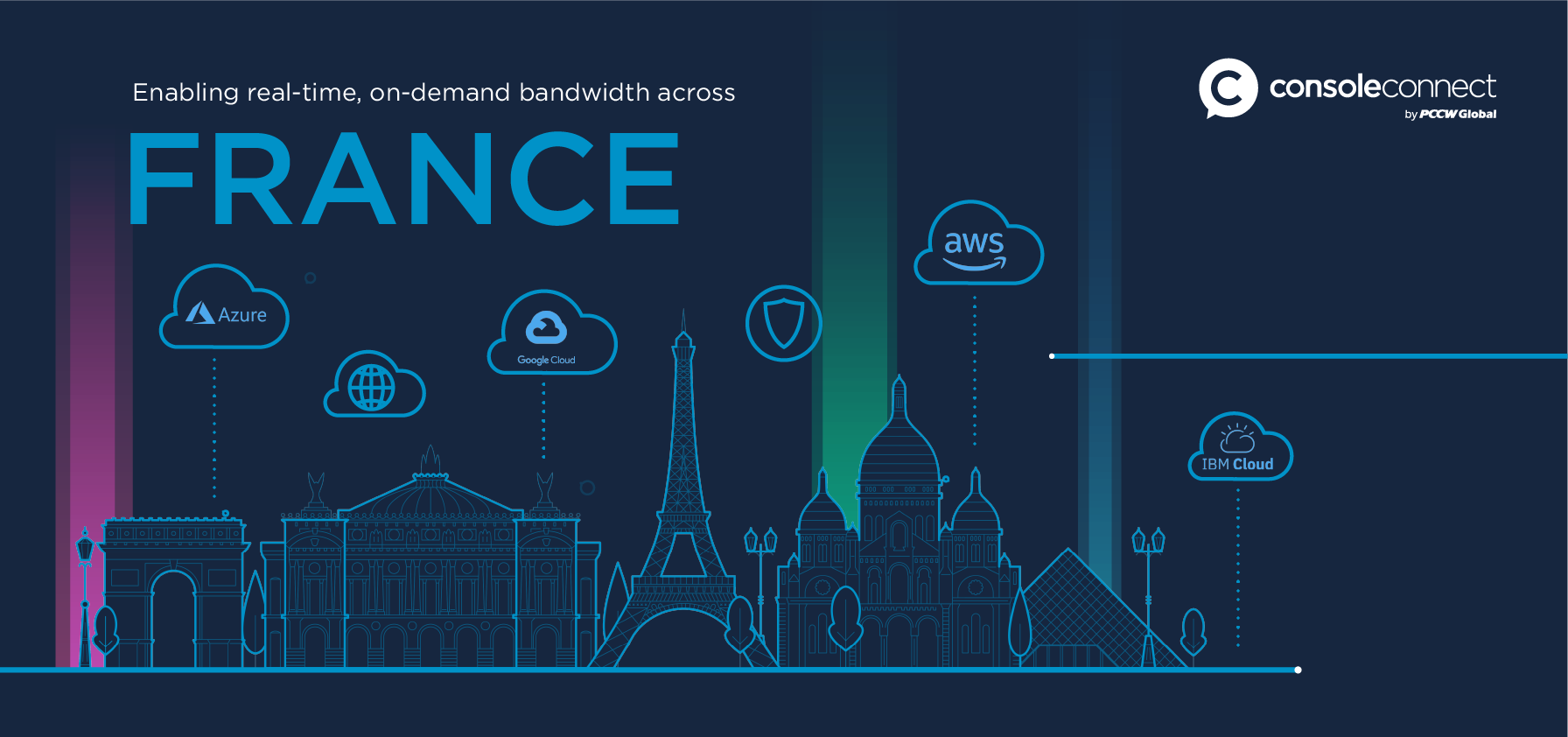 Businesses in France can now enjoy the benefits of on-demand, private connections to the cloud from many more data centres across the country.
We've enabled Console Connect in a number of new data centre locations in the centre of Paris, as well as in the surrounding suburbs of Aubervilliers, Clichy, Courbevoie, Nanterre, Pantin and Saint Denis.
Customers located in these new partner data centres can immediately self-provision connectivity to a growing ecosystem of clouds, SaaS providers, enterprises and carriers, as well as make direct connections to over 300 Console Connect-enabled data centres in around 40 countries worldwide.
Welcoming the arrival of French unicorns
Along with neighbouring Germany, France is expected to drive Europe's growth in cloud services over the coming years. According to Statista, the cloud services market in France is expected to grow to $5,760 million by 2021.
The French government has pledged support to its tech start-up ecosystem, and last year announced that it aims to have 20 tech unicorns – start-ups valued at over $1 billion – by the year 2025.
In order to support this growth in cloud services and local tech companies, there has been strong investment from the likes of Equinix, Interxion, Orange and Digital Realty into new data centre facilities across the country.
In particular, investment has focused in and around Paris, which is one of Europe's leading data centre and internet hubs.
Among our new data centre ecosystem partners is Telehouse France. Telehouse's Paris data centres play an essential role in making the city one of Europe's most important internet hubs, and Console Connect is now live in Telehouse's Voltaire, Paris Jeûneurs and Magny-Les-Hameaux facilities.
Follow our European expansion
Our latest partner expansion in France follows news last week that Console Connect has become enabled in Ireland for the first time, as well as available in many more data centre locations across the UK.
View our full list of European data centre locations.