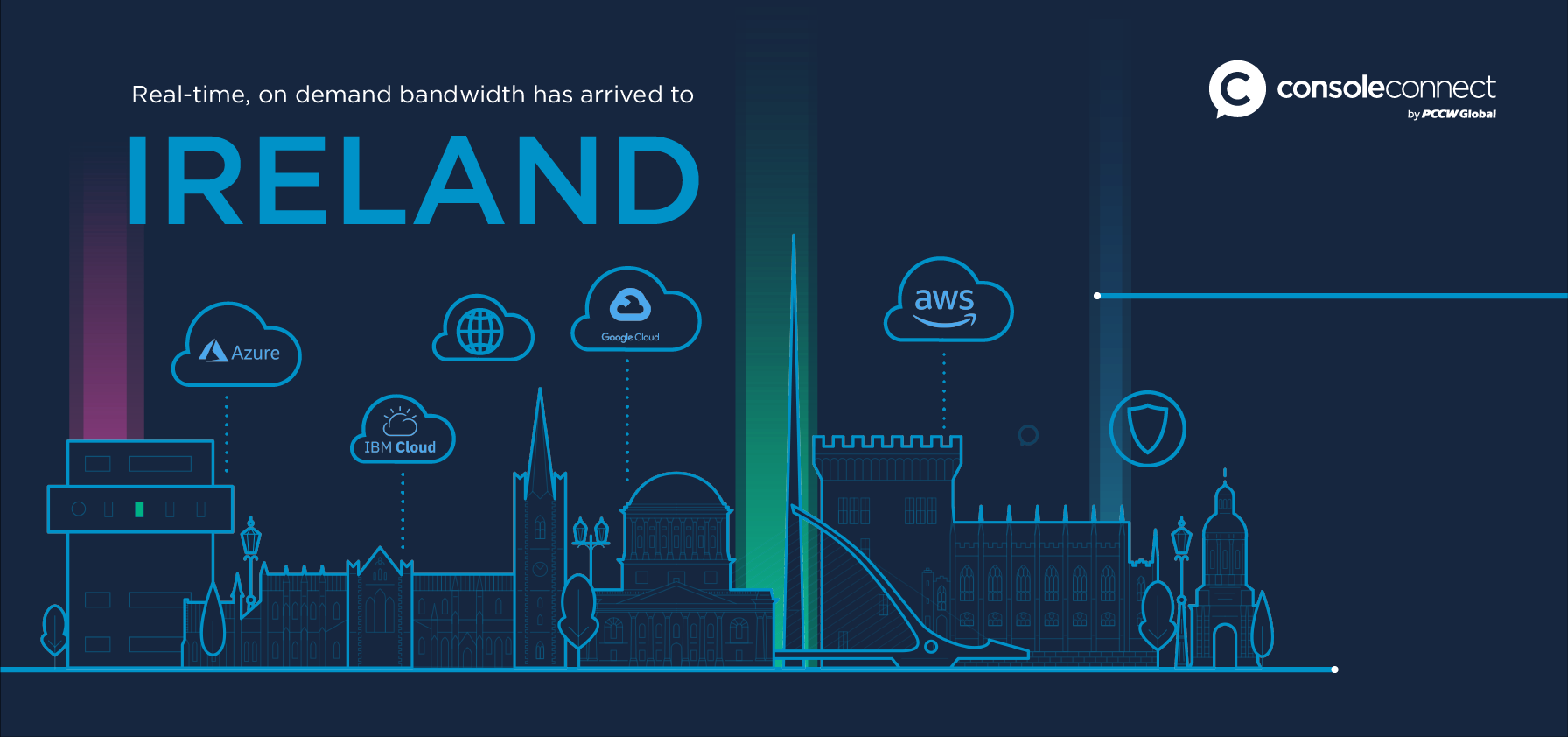 We are pleased to announce that Console Connect is now live in multiple data centres in Ireland for the first time.
The availability of Console Connect in data centres across the country will enable local businesses and multinationals based in Ireland to access our growing ecosystem of cloud and SaaS providers, as well as seamlessly connect to over 300 data centres in around 40 countries.
For Console Connect customers, this announcement means more interconnect choice in one of Europe's hottest data centre markets.
Europe's data centre capital
Ireland has made a strong claim to be Europe's data centre capital and has attracted many of the world's largest tech players. Dublin is the European headquarters for Google, while Facebook, Microsoft and Amazon have invested considerably in data centres in proximity to the Irish capital.
According to recent estimates, the country now has a total of 54 data centres facilities, with a combined power capacity of 642MW. And investment isn't stopping there – eight new data centres are under construction and planning approvals are in place for many more.
With the Irish government keen to grow its tech sector further and capitalise on the country's geographical significance as a bridge between the US and European markets, Ireland's data centre sector is likely to increase in importance over the coming years.
Our ecosystem is growing…
Ireland is the first of many announcements that you will hear from Console Connect over the coming weeks, as we embark on a major expansion programme across Europe.
See our full list of European data centres.