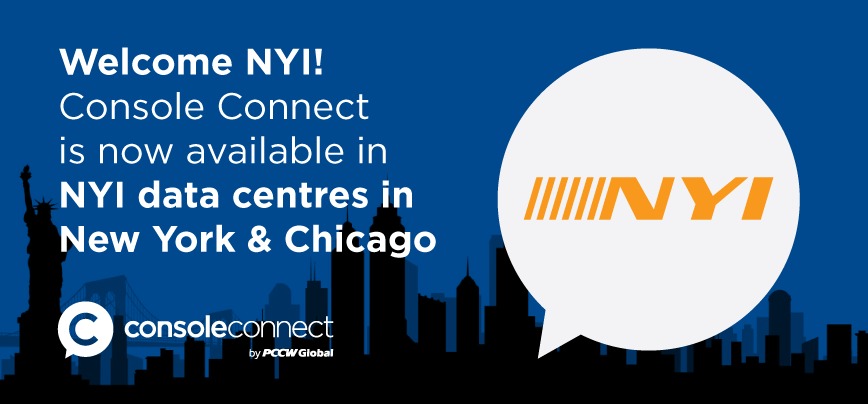 We are now on-net in two new data centres in Chicago and New York through a partnership with NYI.
In case you're not familiar with NYI, the company operates highly-connected, low-latency edge facilities in multiple sites across the US. Its New York data centre facility is in fact located in the iconic 60 Hudson Street carrier hotel, while its Chicago facility acts a major interconnection hub for the Midwest.
Both data centres are now integrated with the Console Connect platform, which means NYI customers can easily access all major clouds, as well as directly connect to all our other 130+ Console Connect-enabled data centres in over 40 countries.
The partnership also means our customers now have more choice of where they can interconnect into two of the biggest economic hubs in North America.
To find out more about the latest member of our partner ecosystem