Simplify management of your multi-site WAN with an optimised application-aware network
ENQUIRE NOW
Improved efficiency and assured performance for the
enterprise WAN
Console Connect SD-WAN leverages broadband internet connectivity to reduce unnecessary traffic on your MPLS network, leaving capacity for mission-critical applications.
Dual edge devices, distributed gateways and multiple connectivity options mean reduced downtime, with zero-touch provisioning.
Our end-to-end management portal gives you complete control, safe in the confidence that mission-critical applications have the security and bandwidth they need.
Provision branch offices faster with automated network deployment.
Optimise application performance over Internet or Hybrid connections with secure access to your cloud applications.
Simplify configuration and on-going monitoring and management with online tools.
Why Console Connect SD-WAN?
Significant advantages for distributed organisations with critical branch operations, including agility, improved application performance and efficient use of bandwidth.
Optimised global network
Deploy internationally and benefit from PCCW Global's leading private IP-MPLS network covering 80+ countries and directly integrated to all major cloud providers.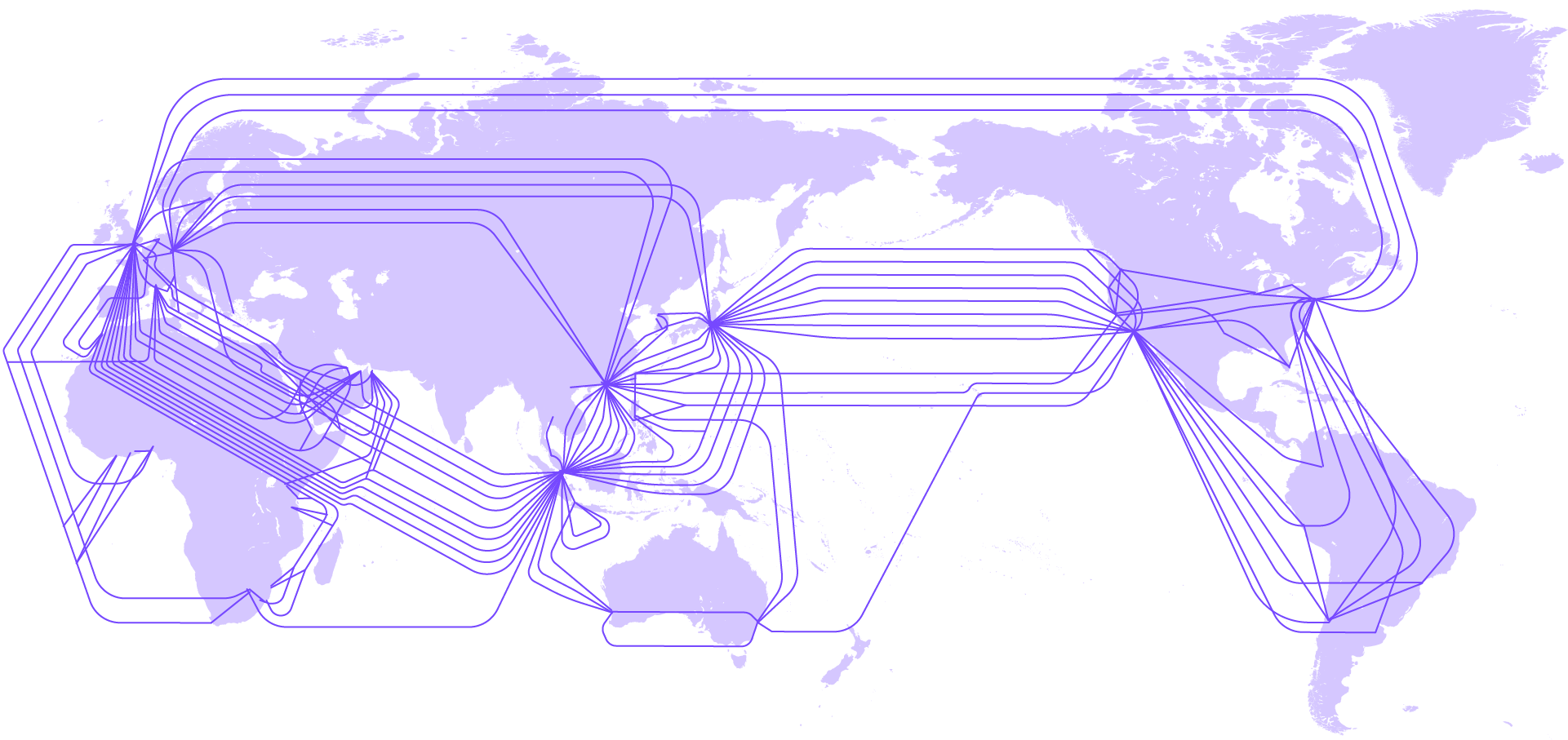 Performance and reliability
A connection agnostic solution guarantees application performance between both premium and public internet links. An optimised hybrid WAN to support demanding applications such as voice and video.
Quick to deploy
Quickly and easily add new sites to your WAN using existing network or internet connections with zero-touch deployment.
Full network visibility and control
A centralised self-service portal gives you advanced visibility and control of all applications, reporting and trouble-shooting capabilities.
Fully managed solution
Peace-of-mind with a single point of contact, all components included (hardware, software and connectivity management) and supported.
Get in touch to discuss your SD-WAN needs