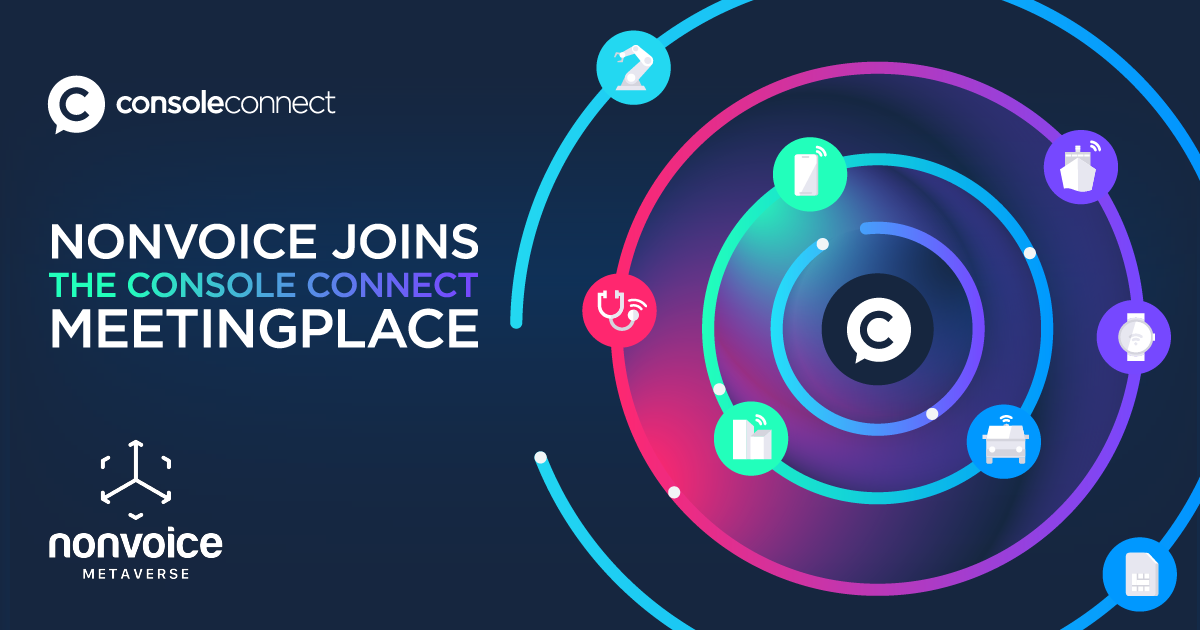 Nonvoice, a global 5G app and enterprise agency, has today joined the Console Connect MeetingPlace, enabling Console Connect users to connect with Nonvoice's network of app developers, distributors and investors.
The Console Connect MeetingPlace is home to a growing community of IoT partners, who can now access Nonvoice's global network of agents that are dedicated to the 5G value chain.
Through the MeetingPlace, Console Connect users can directly order and provision a range of partner services, such as remote peering, colocation and business applications, as well as access home-grown services from Console Connect.
""It is an honour for our agency to be selected by Console Connect. As a globally focussed company, our aim is to maximise our exposure and therefore that of our clients to foster relationships that could be mutually beneficial. We look forward to seeing what opportunities come our way via the Console Connect platform," said Simon Buckingham, CEO and Founder of Nonvoice.
Nonvoice has also recently launched a number of platform services, including AdCoop; a cross promotional ad network where app developers can cross promote each other, and Alive; a 5G portal that aggregates consumer apps across AR games and experiences as well as education, NFTs/digital collectibles and sport.
"We are pleased to welcome Nonvoice to the Console Connect IoT MeetingPlace, where Console Connect users can discover and connect with new IoT partners from across the world. We look forward to jointly exploring the endless business opportunities together," said Craig Price, Senior Vice President of Mobility & Voice Product Management, PCCW Global.
Console Connect IoT is transforming how businesses experience and manage their global IoT connectivity, giving them real-time activation and deactivation, traffic usage monitoring, and customisable rules, all via self-service portals.