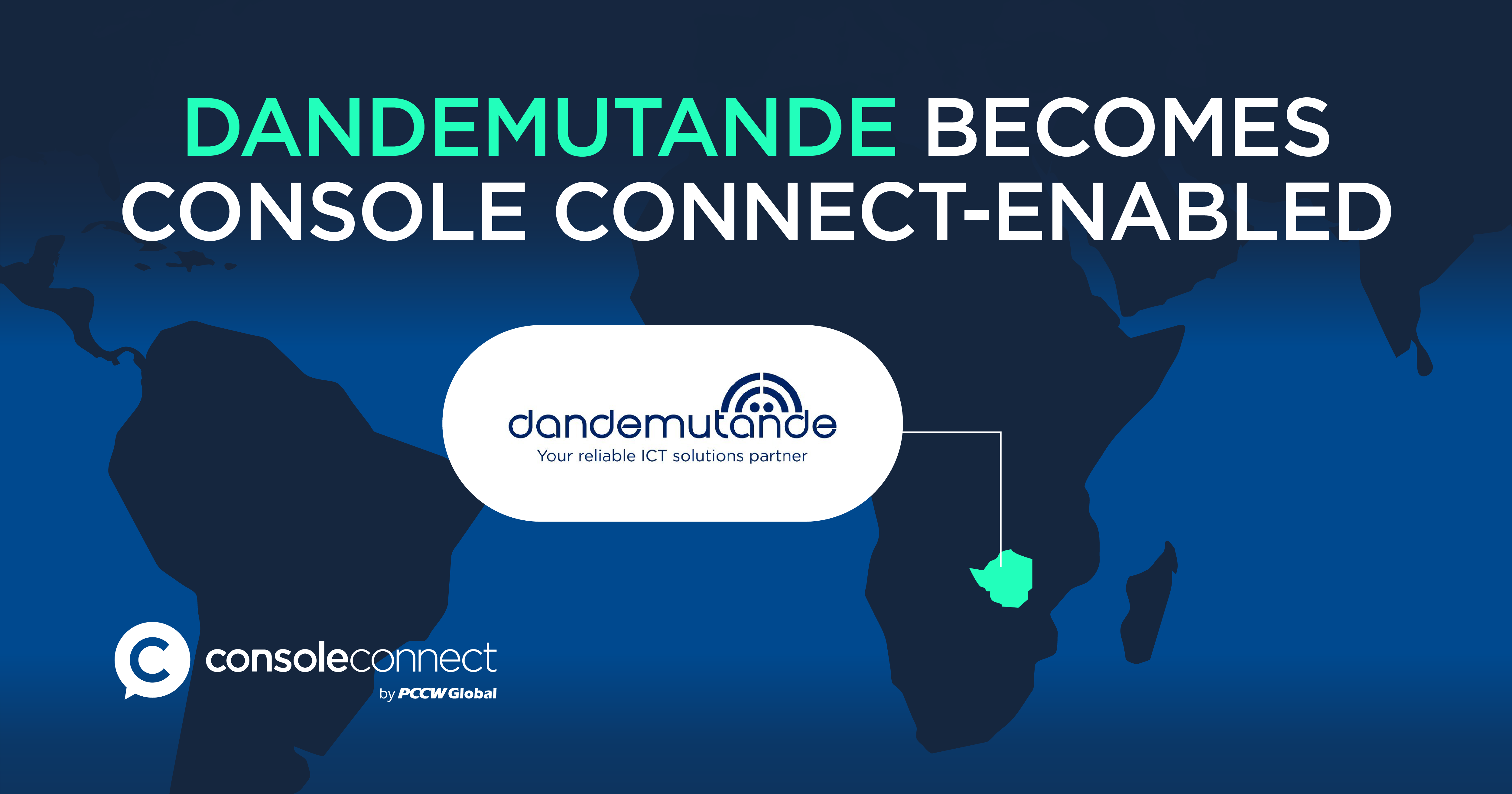 Console Connect is pleased to welcome Zimbabwean ICT solutions provider Dandemutande to the Console Connect ecosystem.
Dandemutande is a licensed Internet Access Provider in Zimbabwe that offers a portfolio of connectivity, data centre, cloud, ICT, security, unified communications and managed IT services. Through an interconnect in Johannesburg, Console Connect users can now instantly and directly connect to Dandemutande's network and services through the intuitive Console Connect management portal or via API.
The availability of Dandemutande on the Console Connect platform provides our users with new ICT and networking opportunities in Zimbabwe.
At the same time, Dandemutande customers can now enjoy on-demand virtual interconnections between our growing ecosystem of enterprise, carrier, cloud, SaaS, IoT, UCaaS, IX and other Network-as-a-Service partners.Users of the platform can virtually interconnect across PCCW Global's leading MPLS network, which offers higher levels of network performance, security and speed.
The platform is accessible from more than 500 Console Connect-enabled data centres in over 50 countries worldwide, providing extensive reach across Europe, North America, Asia Pacific, Africa, and Latin America. Console Connect is also directly integrated with all major public cloud providers, including AWS, Google Cloud, Microsoft Azure, Oracle Cloud and others.