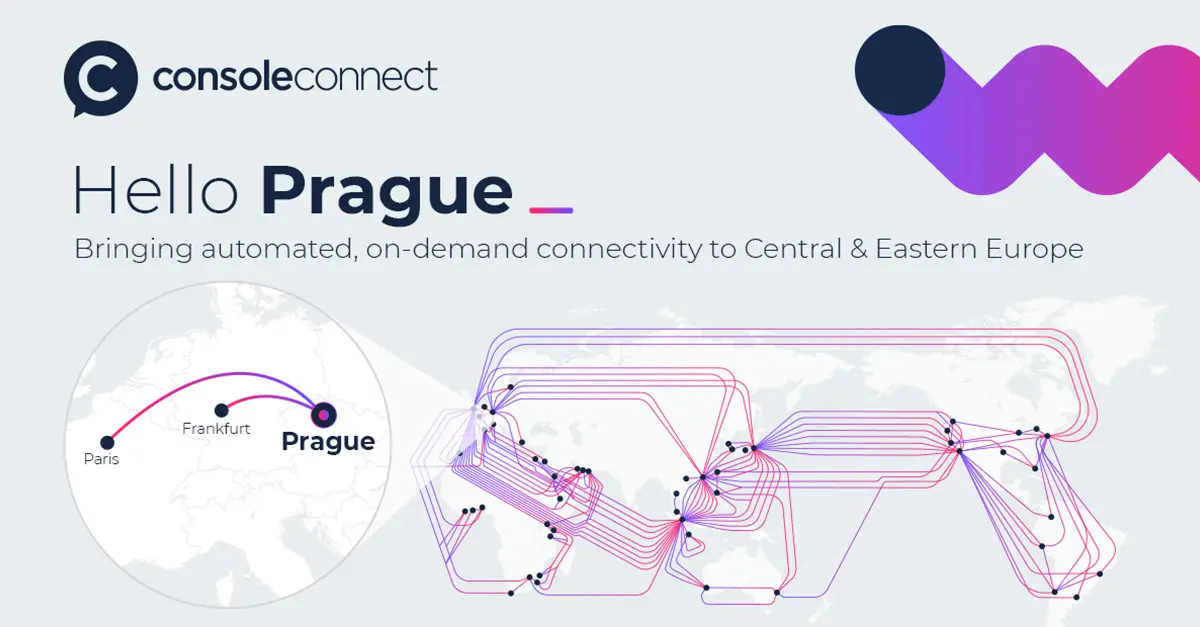 Console Connect is pleased to announce today that it has expanded its network reach into Central and Eastern Europe (CEE) through a new Point-of-Presence (PoP) in Prague.
The PoP, which is located at CE Colo's carrier-neutral data centre, is Console Connect's first in the CEE region, enabling local businesses to access our full range of on-demand connectivity services, backed by our own private high-performance network.
With digital transformation accelerating across the CEE region, the availability of Console Connect will help improve access to the cloud for local businesses. Leveraging our private backbone between Prague, Frankfurt and Paris, the Console Connect platform directly interconnects businesses with major cloud providers located in Europe's key hubs.
Console Connect offers direct and on-demand connections to and between all the world's largest cloud providers, including AWS, Google Cloud, Microsoft Azure, IBM Cloud and Oracle Cloud, with users able to turn bandwidth up and down to meet the needs of their business.
Through a single Access Port at CE Colo's data centre, customers in Prague can access a range of other on-demand connectivity services, including:
Direct and on-demand connectivity between 900+ data centres in 50+ countries
On-demand access to a premium business internet service delivered across our leading IP network (AS3491)
Discover a range of partner services on MeetingPlace, including remote peering, security solutions, collaboration tools and more.
Global IoT connectivity and SIM/eSIM management across 180+ countries worldwide.
If you have an enquiry about our services in Prague, please contact for more information: [email protected]