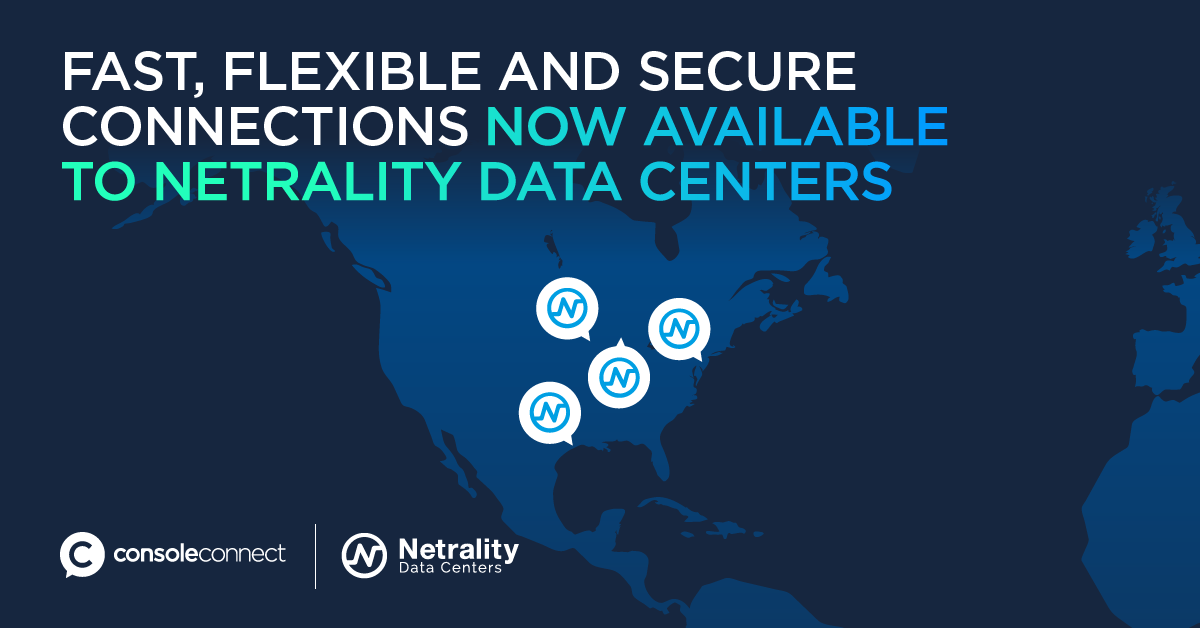 Console Connect is pleased to announce that we are bringing our Software Defined Interconnection® platform to Netrality Data Centers across the US.
The Console Connect digital platform has recently been enabled in Netrality's 1102 Grand in Kansas City providing US-based carrier and enterprise customers with instant access to our growing range of on-demand network services.
Through a single Console Connect Access Port, Netrality customers can:
Console Connect users can now self-provision direct connections at Netrality's facility through our easy-to-use platform. 1102 Grand is a network-rich data centre facility positioned strategically in the Central Midwest.
Virtual PoPs will also be available through Console Connect to 401 North Broad in Philadelphia, 1301 Fannin in Houston and St. Louis.