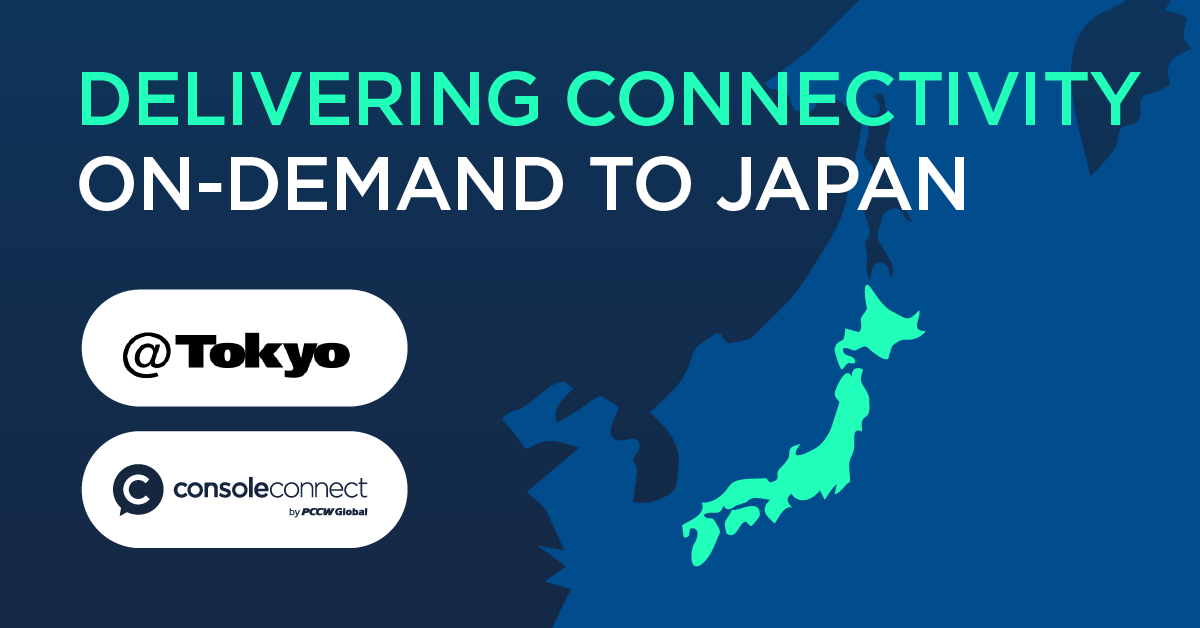 AT TOKYO Corporation launches ATBeX ServiceLink for Console Connect, an on-demand interconnection service using AT TOKYO's ATBeX in collaboration with PCCW Global and its Network-as-a-Service (NaaS) platform Console Connect.
Connecting both companies' network services opens up the opportunity for customers in both Japan and overseas to self-provision local, regional, and international connectivity. Using the Console Connect platform, domestic and overseas enterprises will be able to instantly access layer 2 network connectivity on-demand, helping them to scale and grow their business.
Console Connect provides on-demand access to secure and low-latency connectivity using a dedicated high-performance platform that has more than 400 data centres on-net in over 50 countries worldwide. It is the largest NaaS platform in Asia Pacific.
The platform is underpinned by a Tier 1 global network that connects Japan to key markets across Asia Pacific, as well as providing direct routes to many markets around the globe.
AT TOKYO customers using ATBeX ServiceLink for Console Connect will have access to the vast Console Connect ecosystem, which includes a growing number of enterprise, carrier, cloud, SaaS, IoT, UCaaS, IX and other NaaS partners, via the ATBeX platform. The easy-to-use platform enables effortless connections between local and overseas data centres, and also offers direct and private connections to all major public cloud providers, including AWS, Alibaba Cloud, Google Cloud, IBM Cloud, Microsoft Azure and more.
PCCW Global's Vice President of Digital Automated Innovation Michael Glynn made the following comment: "We are excited to extend the availability of Console Connect to more businesses in Japan through our collaboration with AT TOKYO. As organizations embrace new digital business models, Console Connect can provide them with greater levels of flexibility and control over their network connections to data centres, clouds, and business partners worldwide."
AT TOKYO aims to provide high value-added data center operations to their customers. The interconnectivity service with PCCW Global will help customers to access a broad range of networks outside Japan. AT TOKYO continues to enhance its customer's environment for connecting to overseas data centers, and thus contributing to their business growth across the globe.