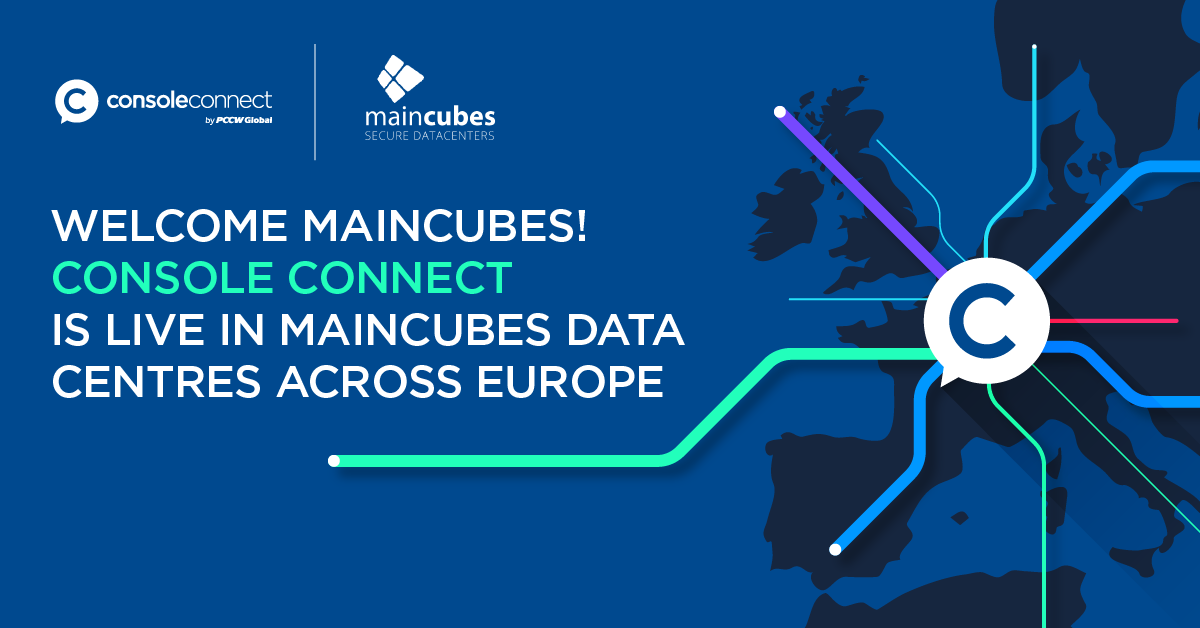 We are pleased to announce that the Console Connect Network as a Service (NaaS) platform has recently been made available to customers at maincubes data centres near Frankfurt and Amsterdam.
maincubes operates a network of high-availability data centres of various sizes and types in Europe, enabling it to provide colocation services and secure ecosystems for the digital future of customers across various industries.
Console Connect is now available at maincubes FRA01; a 4,200 m² modern data centre facility located in proximity to DE-CIX in Offenback am Main Germany, and AMS01; a 4400 m² of state-of-the-art data centre space located in the Schiphol area of Amsterdam.
Customers at both facilities can now interconnect directly to Console Connect, which allows users to self-provision private and direct layer 2 connections to leading cloud, SaaS, IoT, IX and other NaaS platforms that are fully interconnected onto the platform.
This means maincubes customers can seamlessly connect to over 350 data centres worldwide, while also instantly accessing leading clouds, including Google Cloud, AWS, IBM Cloud, Microsoft Azure, Oracle Cloud, Alibaba, QingCloud, Tencent,and NAVER Cloud.