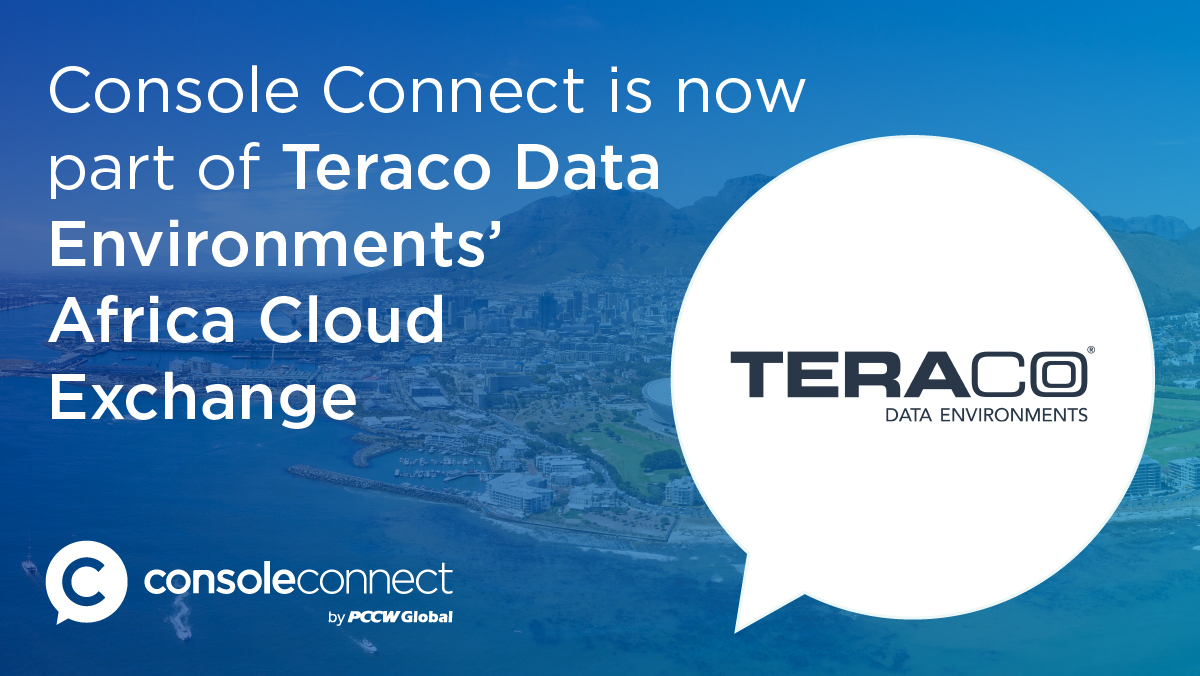 We are now live in the Africa Cloud Exchange (ACX), which is operated by Teraco and hosted in its colocation data centre facilities in Cape Town, Durban and Johannesburg.
ACX offers a low risk entry point for both enterprise cloud consumers and cloud providers to host their infrastructure platforms and access some of the most interconnected data centre hubs in Africa.
The availability of Console Connect at ACX means Teraco's enterprise and service provider customers can directly connect to the platform via any one of Teraco's five South African data centres – giving them instant access to our growing ecosystem of cloud and SaaS providers, as well as direct connections to 140+ data centres in 40+ countries. This is a particularly strong fit for enterprises looking for easy and instant access to European-based public cloud services.
For Console Connect customers, this news means that you can connect to major clouds locally in Africa for the first time, including AWS Africa and Microsoft Azure. There's a real buzz around Africa's cloud market right now – with the arrival of the region's first Azure data centres in early 2019, followed by the first AWS region in Africa going live last month.
This is set to pave the way for other major clouds to host locally in the region.