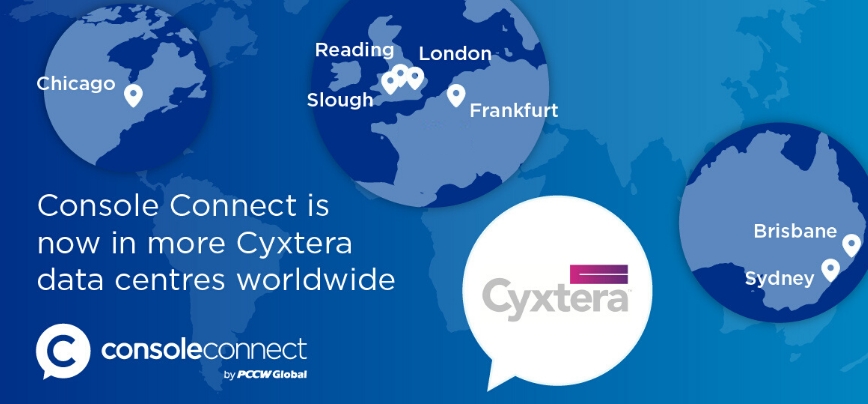 We are excited to announce a number of new Console Connect-enabled data centres across Europe – thanks to our growing partnership with Cyxtera.
Cyxtera is a global leader in data centre colocation and interconnection services, with a global platform of 62 data centre that brings together more than 2,300 customers and 600 networks in 29 global markets on four continents.
For the first time, Console Connect is now available at Cyxtera's data centres across the UK, which include Slough, Reading and Docklands. The Software-Defined Interconnection® platform will also become available at Cyxtera's newest facility in Amsterdam, which will provide 29,000 square feet of space and 3 megawatts of power when it goes live later this year.
Console Connect is already available in a number of other Cyxtera data centres across Europe, North America and Asia Pacific (see list below), providing customers with easy access to all major clouds, as well as direct connections to 140+ Console Connect-enabled data centres in over 40 countries.
UK (new):
Slough LHR1
Docklands LHR2
Reading LHR3
Holland (coming soon):
Germany:
Frankfurt FRA1 Facility
Frankfurt FRA2 Campus
US:
Chicago ORD1 Campus
Chicago ORD2 Campus
Australia:
Sydney SYD10 Data Centre
Sydney SYD11 Data Centre