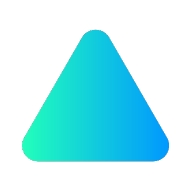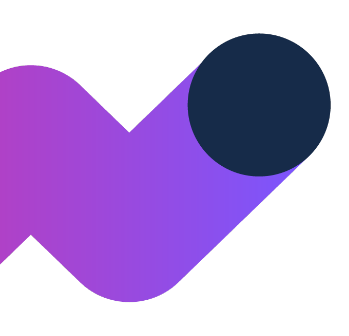 Ports & Data Centers
Ordering a port
Once your company is verified on Console Connect you can order ports from any of the listed data center locations.
Select Order a Port
Select a Data Center & Port Speed
Read outline of the Free plan, select Continue
Acceptance of Master Services agreement & Submit
Once Port is allocated: Console connect will prepare a Letter of Authorisation (LOA) for you and email it to you.
You are required to send the LOA to the Data Center
Console will poll to check your port status.
When your port is active, you will receive confirmation via email and an alert within the console connect dashboard that your port is active.
Get connecting!
NOTE: We may run promotions where we might send the LOA to your data center on your behalf.
VIDEO: HOW TO ORDER A PORT
Your company must be verified before ordering a port.
Data Centers
Please see our list of Console Connect enabled data center locations here.
If your data center isn't listed, there is a good chance it is on our roadmap. Please get in touch to discuss!
Interconnection
At console connect we provide many ways of interconnecting. Whether you are connecting to your own sites, a business partner or connecting with a cloud. Checkout our guides below to get you on your way!
Connect to a business partner
Cloud service providers
You will need to have an account with the Cloud Service Provider (e.g. AWS or Miscrosoft Azure) before you connect to them on Console Connect. See the our Cloud How To guides:
See the our Cloud How To guides below:
Flex Bandwidth
Flex allows you to increase or reduce the connection bandwidth on demand without changing your contract.
Interconnection FAQs
Select from below for more information.
Internet on Demand (IO-D)
Internet On-Demand allows customers to extend internet connectivity to their existing sites on the Console Connect platform. Learn more about Internet On-Demand in the Service Specification.
IO-D Routing
Customer IP Prefix Policy
Customers with their own IP address ranges are subject to the PCCW Global Customer IP Prefix Policy, which requires that as-set and route objects are created in approved IRR databases for all customer (including downstream) prefixes. The policy also recommends the use of RPKI ROAs.
Read the Customer IP Prefix Policy.
Once your order is received and provisioned, it may take up to an hour for your prefixes to appear in our systems. This will depend largely on when you registered your route object(s) in the approved IRR database(s). Note that you must advertise a /24 subnet or larger.
Adding or updating ASN or AS-SET is only supported by the backend.
To add or update ASN or AS-SET, contact [email protected].
What you are choosing here is between receiving the full internet routing table, which is approximately 850 thousand routes / prefixes or receiving one route, that is the default route (0.0.0.0/0). Usually if you have a smaller router, and you are buying Internet On-Demand from Console Connect, you will want to leave this option as is, as getting the default route from us will be the easiest option in terms of configuration. If however you are a network engineer and want to set routes, communities and other bgp attributes, you will definitely want to disable this option to get the full internet routing table.
IO-D value-added services
Internet of Things (IoT)
Simplify the ordering, deployment and change management of your entire global IoT network with Console Connect.
From real-time activation and deactivation of devices, service configuration and traffic monitoring, you benefit from end-to-end control and visibility over your global IoT assets.
The Console Connect IoT service is delivered via our extensive worldwide mobile 2G, 3G and 4G partner networks and supported by our extensive private global MPLS infrastructure.
End-to-end IoT connectivity can be very complex, often involving a combination of local and international connections, leased lines, public internet, mobile and Wi-Fi networks, private and public clouds.
Console Connect IoT simplifies the ordering, deployment and change management of your entire global IoT network.
Tools
Looking Glass
A web-based Looking Glass site is available for potential customers who want to examine the PCCW Global IP Network (AS3491) and its performance to and from the internet.
The site is equipped with tools that enable customers to perform "ping" or "traceroute" from:
Any AS3491 PoP to another AS3491 PoP.
Any AS3491 PoP to any internet destination in the form of an IP address or domain name.
The PCCW Global Looking Glass.
Speed Test
Speedtest servers are set up in selected PCCW Global PoPs to allow customers to test the download and upload performance of their Internet on Demand connections. Contact us to find out more.