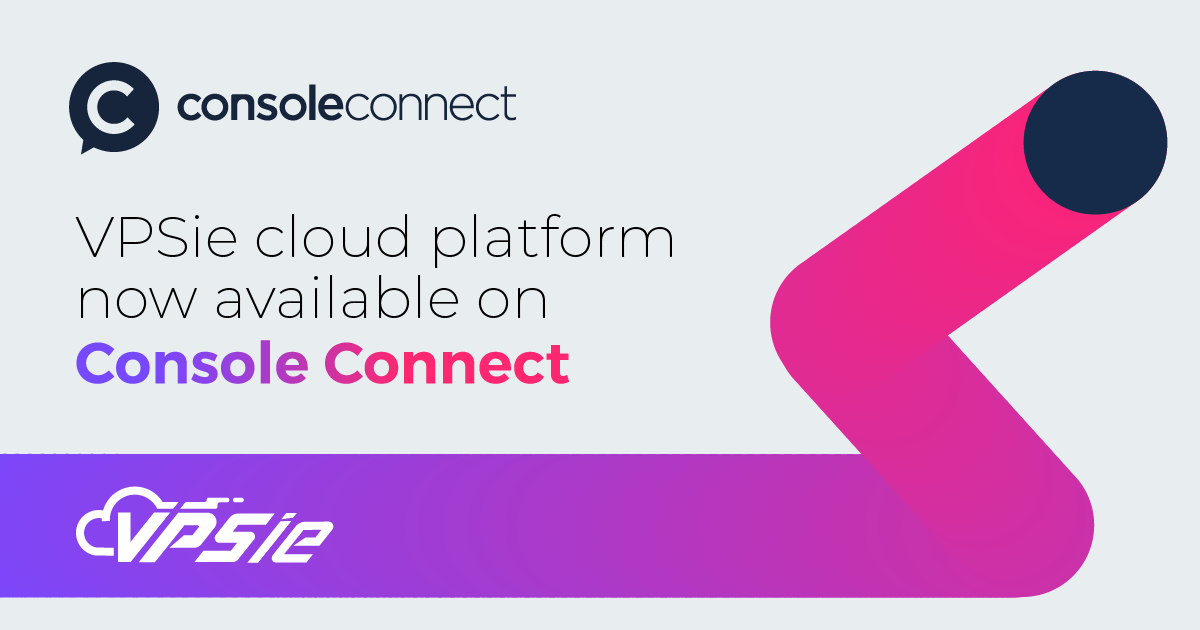 We are pleased to welcome VPSie to the Console Connect ecosystem, enabling private and on-demand connections to the VPSie cloud platform from over 50 countries worldwide.
Through the Console Connect platform, businesses can access a global partner ecosystem, which includes all major public cloud providers, SaaS, Internet Exchanges, and more. A range of on-demand connectivity services, including dedicated Layer 2 and Layer 3 connectivity and premium internet service, are available on the platform, which allows users to self-provision, manage, and pay for their connectivity in real time.
VPSie is a feature-rich cloud computing platform that offers a range of automation features. includes computing, storage, networking, firewall, disaster recovery, DNS, monitoring, and more in an easy-to-use self-service portal that is available globally as well as offered as a turn-key solution on-premise to enable entities with data sovereignty requirements to own their cloud offering.
The collaboration with Console Connect enables VPSie to extend the reach of its cloud platform and services globally. Businesses can connect on-demand to VPSie public cloud from over 900 data centers worldwide, with interconnections to the VPSie platform available in multiple countries, including locations in the US, Netherlands and Djibouti.