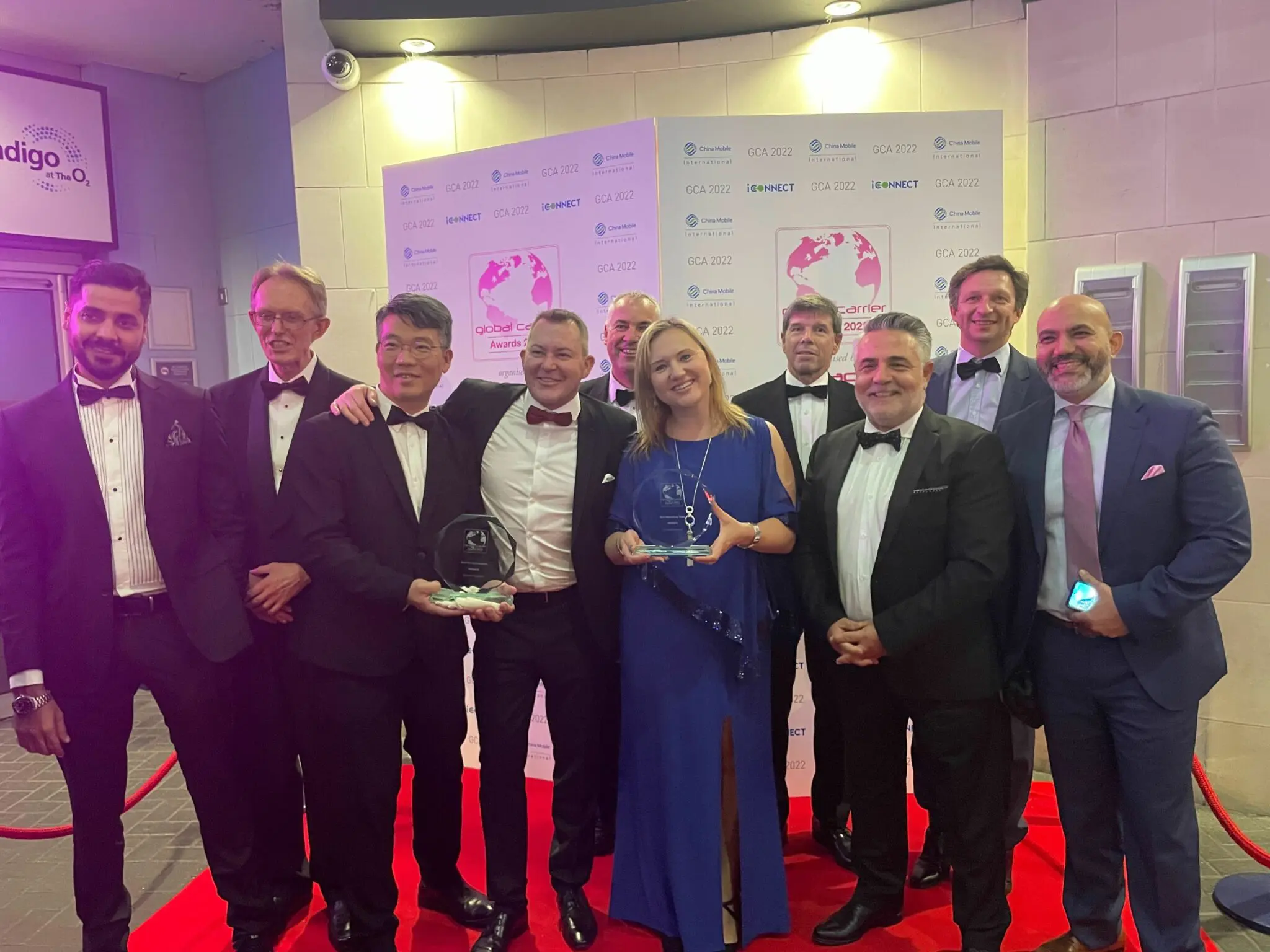 Last night at the 2022 Global Carrier Awards (GCAs), Console Connect was delighted to collect three awards recognising our achievements in innovation and marketing over the last 12 months.
Console Connect took home awards for Best Cloud Innovation and Best Marketing Team, while also receiving a group award for Best Blockchain/Security Innovation.
Held at the O2 in London as part of Capacity Europe, the GCAs recognise the biggest accomplishments from across the telecoms and carrier industry over the last 12 months.
The judging panel selected Console Connect's CloudRouter® as Best Cloud Innovation for 2022. Launch in April, CloudRouter® is a game changer for multi-cloud connectivity, making it easier and faster for carriers and their enterprise customers to connect between different cloud providers worldwide.
Console Connect also took home its first ever marketing award from the GCAs. The judging panel named Console Connect as Best Marketing Team, highlighting the amazing work our team is doing to promote the Console Connect brand worldwide.
And finally, Console Connect was also excited to collect a group award for Best Blockchain/Security Innovation with our partners Colt, Deutsche Telekom Global Carrier and Vodafone. The award recognises the work that we are doing with our partners to create a groundbreaking blockchain-based open network for automated inventory and billing settlement of telco data services.
"The Console Connect platform and brand has gone from strength-to-strength over the last 12 months. The carrier and telco industry is currently undergoing a period of major transformation so to be recognised as a leader in technology and innovation is absolutely fantastic," said Neil Templeton, SVP of Marketing, Console Connect. "Behind-the-scenes a lot of hard work and dedication has gone into creating the Console Connect brand, which today truly stands out from the crowd. We are also really proud to take home the Best Marketing Team award."
View the full list of GCA winners.