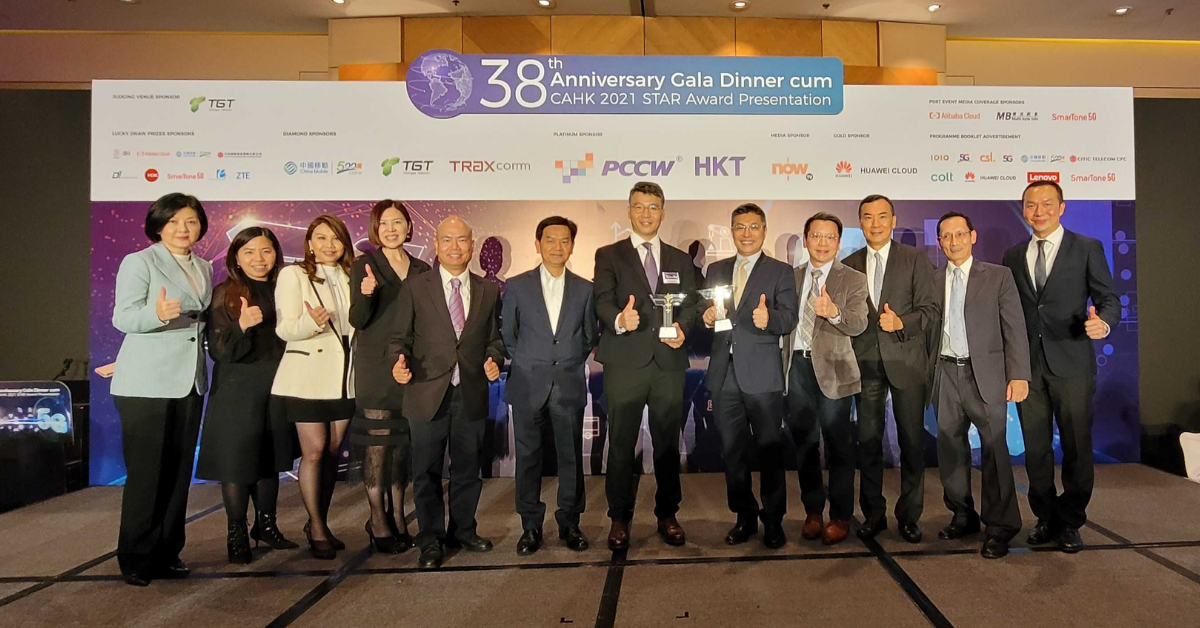 It was an award-winning evening for Console Connect as our platform was recognised at both the CAHK Star Awards and the Telecom Review Excellence Awards.
Console Connect was selected as Best Innovation for Future Enterprise at the CAHK STAR Awards in Hong Kong.
The annual CAHK awards highlight achievements and excellence from across Hong Kong's communication industries, including broadcasting, wireline and wireless communications and other ICT business sectors. During the ceremony, PCCW Global was also named Best International Carrier.
At a separate ceremony in Dubai, Console Connect was named Best Carrier Enterprise Services at the Telecom Review Excellence Awards.
The 10th edition of the Excellence Awards took place today as part of the Telecom Review Summit. The theme of this year's hybrid event was All About Smart Networking and included a keynote address from our CEO Marc Halbfinger.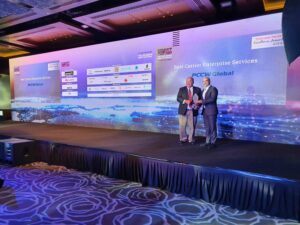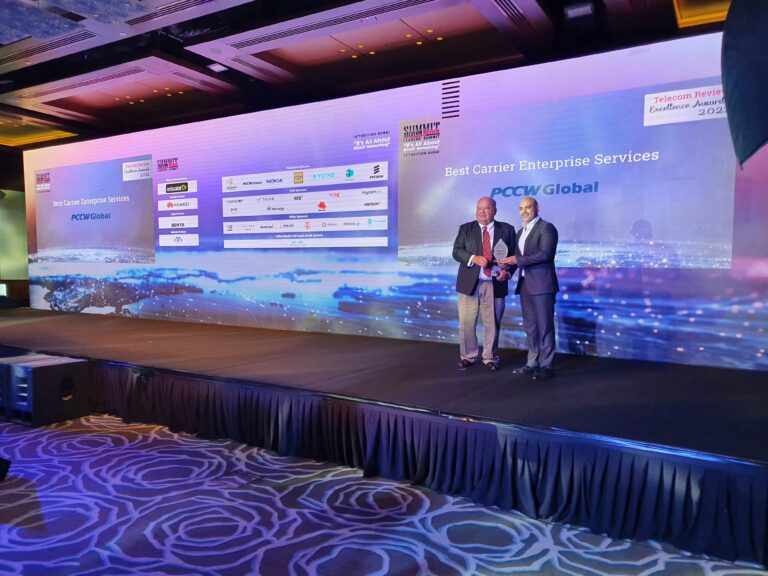 Console Connect's Sameh Sobhy collecting the Best Carrier Services Award at the Telecom Review Excellence Awards ceremony