The Console Connect global Software-Defined Interconnection® platform is available in multiple data centers in Jakarta, Indonesia.
Latency from Jakarta
Round Trip Delay (RTD) Latency in milliseconds from Jakarta, Indonesia current September 2019. Please note that these figures are a guide only and are not indicative of an SLA.
Roundtrip between
and...
Destination Country
Latency

(ms)

Jakarta
Amsterdam
Netherlands
242
Jakarta
Ashburn, VA
USA
313
Jakarta
Athens
Greece
311
Jakarta
Atlanta, GA
USA
310
Jakarta
Bangkok
Thailand
74
Jakarta
Bogota
Colombia
-
Jakarta
Brussels
Belgium
253
Jakarta
Bucharest
Romania
290
Jakarta
Cape Town
South Africa
232
Jakarta
Chicago, IL
USA
290
Jakarta
Dallas, TX
USA
286
Jakarta
Djibouti
Djibouti
-
Jakarta
Doha
Qatar
524
Jakarta
Dubai
United Arab Emirates
135
Jakarta
Frankfurt
Germany
165.58
Jakarta
Fujairah
United Arab Emirates
111.79
Jakarta
Gosselies
Belgium
-
Jakarta
Hanoi
Vietnam
92
Jakarta
Ho Chi Minh City
Vietnam
119
Jakarta
Hong Kong
China
66
Jakarta
Johannesburg
South Africa
232
Jakarta
Kampala
Uganda
186
Jakarta
Kuala Lumpur
Malaysia
40
Jakarta
Lagos
Nigeria
355
Jakarta
Lima
Peru
-
Jakarta
London
United Kingdom
236
Jakarta
Los Angeles, CA
USA
255
Jakarta
Maputo
Mozambique
229
Jakarta
Mexico City
Mexico
-
Jakarta
Miami, FL
USA
328
Jakarta
Milan
Italy
263
Jakarta
Nairobi
Kenya
214
Jakarta
New York, NY
USA
324
Jakarta
Paris
France
249
Jakarta
Perth
Australia
88
Jakarta
Reston
USA
242
Jakarta
San Jose, CA
USA
241
Jakarta
Santiago
Chile
-
Jakarta
Seattle, WA
USA
223
Jakarta
Seoul
South Korea
129
Jakarta
Singapore
Singapore
23
Jakarta
Stockholm
Sweden
273
Jakarta
Sydney
Australia
153
Jakarta
Taipei
China
93
Jakarta
Tokyo
Japan
112
Jakarta
Toronto
Canada
297
Jakarta
Zurich
Switzerland
268
The above figures are for temporary reference only. PCCW Global is not liable for any loss or damage howsoever arising from any use of and/or reliance of the above information.
Console Connect is available in these Jakarta Data Centers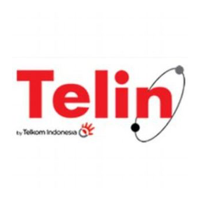 Telin
Cyber Building 1, 3rd Floor
Jl.Kuningan Barat no.8, RT.1/RW.3
West Kuningan, Mampang Prapatan,
South Jakarta City
Sign up to order a port